Responsive & Professional
We provide a full range of repair and maintenance services for commercial clients. "We treat it like we own it."
The goal is to provide our customers with the utmost in services and repairs. We go the extra mile on every project. The value we provide clients comes from our level of skill and performance, as well as our knowledge and professionalism. Rest assured, we put the same level of energy into every project we take on.
Services
Put your trust in Fox Field Services L.L.C. for all your pump repairs or installations. Our mechanics are truly some of the best in the industry. We can handle everything from changing a belt to rebuilding pumps. .
Contact our office in Casper at (307) 234-5011 for more information about our exceptional pump maintenance contracting services.
Maintenance & Repair Contracts
Laser Alignment
Belt Alignment
Equipment Start Up
Auto Crane
High Torque Wrench
Ultra Thickness Testing
Project Management
You can rely on our project management team to keep things on track and on schedule.
Service Center that offers:
In House Equipment Repairs
Office Staff
Bookkeeping.
Parts Research, Purchasing and Delivery. Customer Parts Managament.
Document Control.
OSHA and Safety Compliance.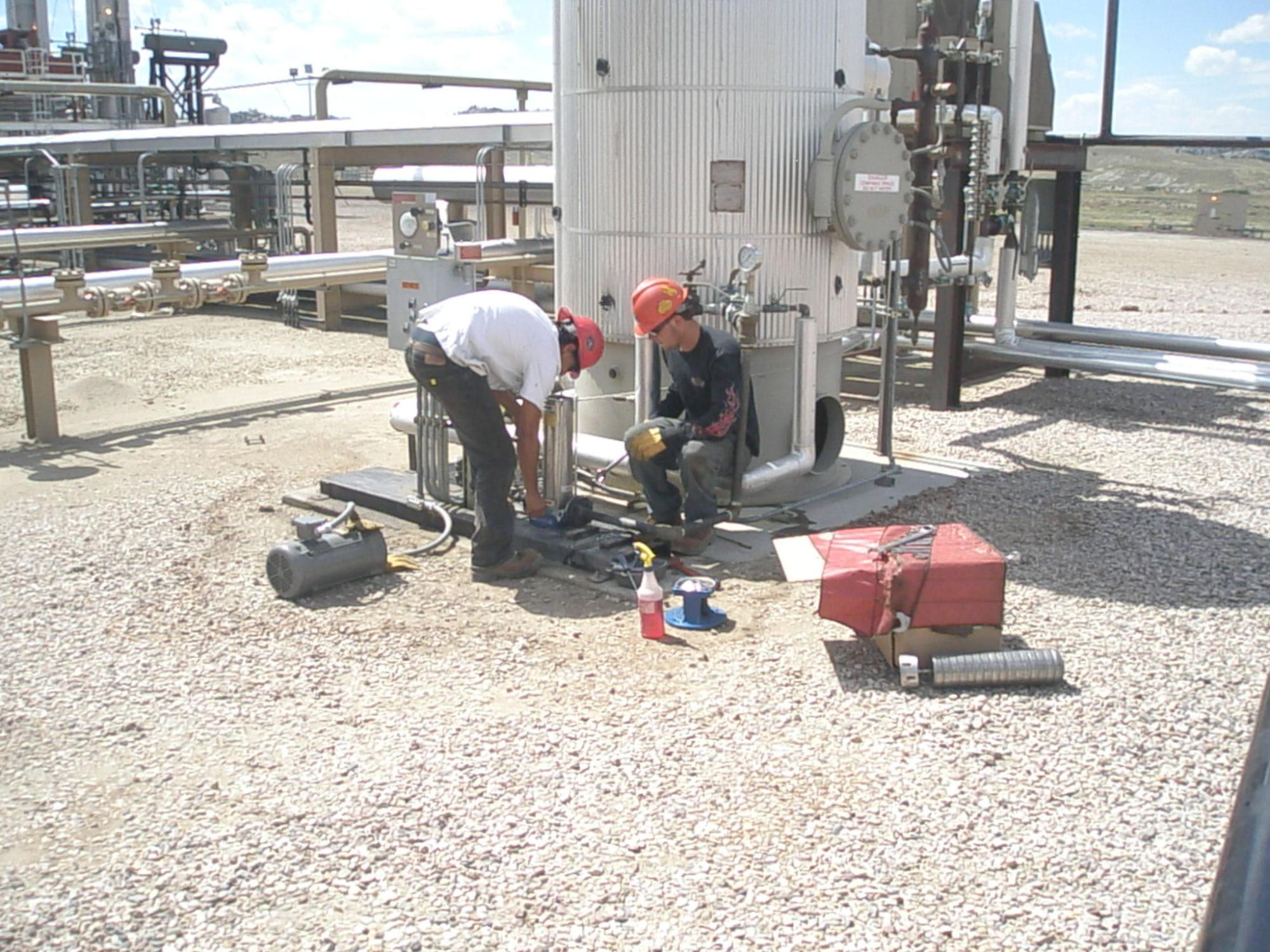 Field Work
Fully equipped service trucks, Air Compressor, Tools, Fall Protection, PPE, Fire Extinguisher, Safety Manual, SDS, Clean Up Supplies. The Crane truck has a 15' boom with lifting capacity up to 3,600lbs.